The Clean Air Chronicles - Ryan's House
As Ryan found out, opening your windows isn't always the best way to bring fresh air into the house. After participating in the ROCIS Low Cost Monitoring Project, Ryan Coon decided to retrofit the air handling system in his home to allow for continuous filtration.

Take a deeper dive into the data from Ryan's air handler intervention below.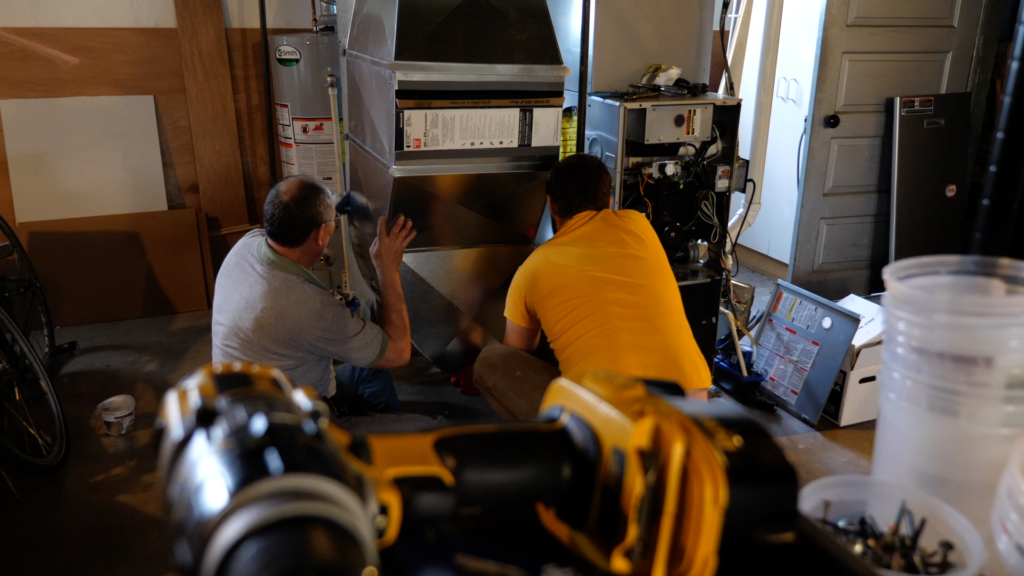 PROBLEM AS FOUND
Furnace filter and return were very restricted

TESP very high (145 Pa) across filter alone
SOLUTION & RESULTS
New, larger return air drop created to accommodate larger, deeper filter

Replaced PSC motor with an ECM for higher efficiency and more airflow options

TESP: 145 Pa to 51 Pa

Watt-draw: 445 W to 120 W → 325 W reduction!

Better 2nd-floor comfort and lower CO₂ levels in the bedroom while sleeping
We helped Ryan retrofit his air handler to include an ECM blower, allowing for lower airflow and energy costs when running continuously. We also modified the return system to reduce airflow restrictions and accommodate the larger and deeper 20" x 25" MERV 13 filter. Ryan saw a noticeable reduction of CO₂ in the bedroom as well as dramatic reductions in particle counts on both indoor Dylos monitors, as seen in the chart below.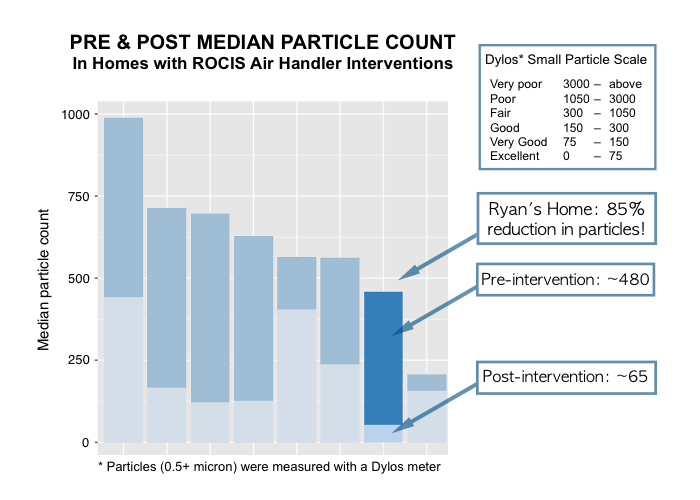 Labor & materials cost: $1,000
Annual air handler fan cost for 24/7 operation: $131.40