Low Cost Monitoring Project (LCMP)
What is the LCMP?

The Low Cost Monitoring Project (LCMP) is a free program that uses low-cost monitoring devices to address indoor air quality.
We invite anyone who might be interested in joining LCMP to attend a webinar to introduce the program and answer questions about monitoring and improving indoor air quality. After the webinar, you can decide whether you want to become part of our next cohort.
Participants in each LCMP cohort—mostly residents but some workplace representatives and building professionals, too—receive a loaner kit of 7 devices that measure indoor and outdoor particles, CO (carbon monoxide), CO2 (carbon dioxide), radon, temperature, and humidity. Kits are delivered to your home (or sent through the mail if you live outside of western Pennsylvania). ROCIS will guide you in the usage of the monitors and help make sense of the information that comes rolling in.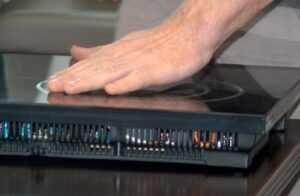 Over the course of three weeks, the ROCIS monitors gather data about the air inside and outside participants' homes. During this period, LCMP participants can test the effectiveness of ROCIS-loaned equipment, including an induction stovetop and/or DIY filter fans.
ROCIS supports each cohort of participants with educational sessions about air pollution, tools for managing and interpreting data, and targeted suggestions for how to improve the air in the places they live and work. These online sessions cover a wide range of topics including:
Accessing and interpreting air quality monitoring results
Behavioral and technical interventions to improve indoor air quality
Implications of local ambient air quality—and the tools to track outdoor air quality
Health impacts of poor air quality
We're proud to say that our LCMP participants tend to become champions for clean air. Once you know the impacts of air pollution and have the tools to do something about it, it is hard to go back. It's amazing what a little knowledge can do!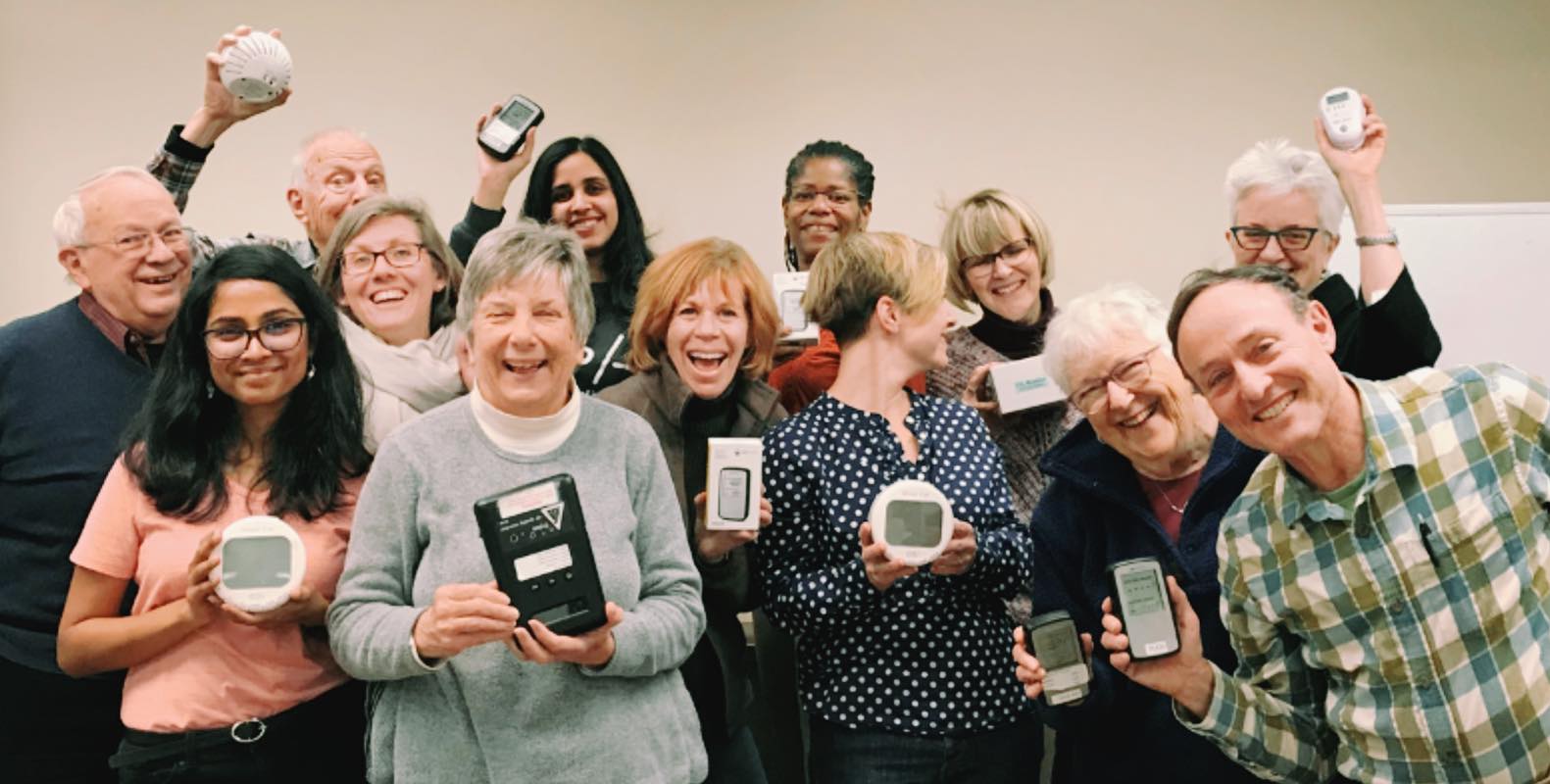 Watch the Clean Air Chronicles to hear about the experiences of past LCMP participants.

The LCMP objectives are to:
Explore the impacts of outdoor pollution on indoor air
Discover how air monitors empower occupants
Employ interventions to improve indoor air quality
Develop and support champions for healthy indoor environments

Participate in the Low Cost Monitoring Program
Now is the perfect time to learn about outdoor and indoor air pollution and the opportunities for improvement in your living space. Whether you are a resident, homeowner, employer, or housing professional, there is a lot to gain from the LCMP.
To date we have had over 400 individuals participate in the program.
Cohorts run throughout the year!
This virtual cohort can accommodate a limited number of folks outside of southwest PA.
Participation is FREE,
and the whole family is welcome to participate in our online cohorts.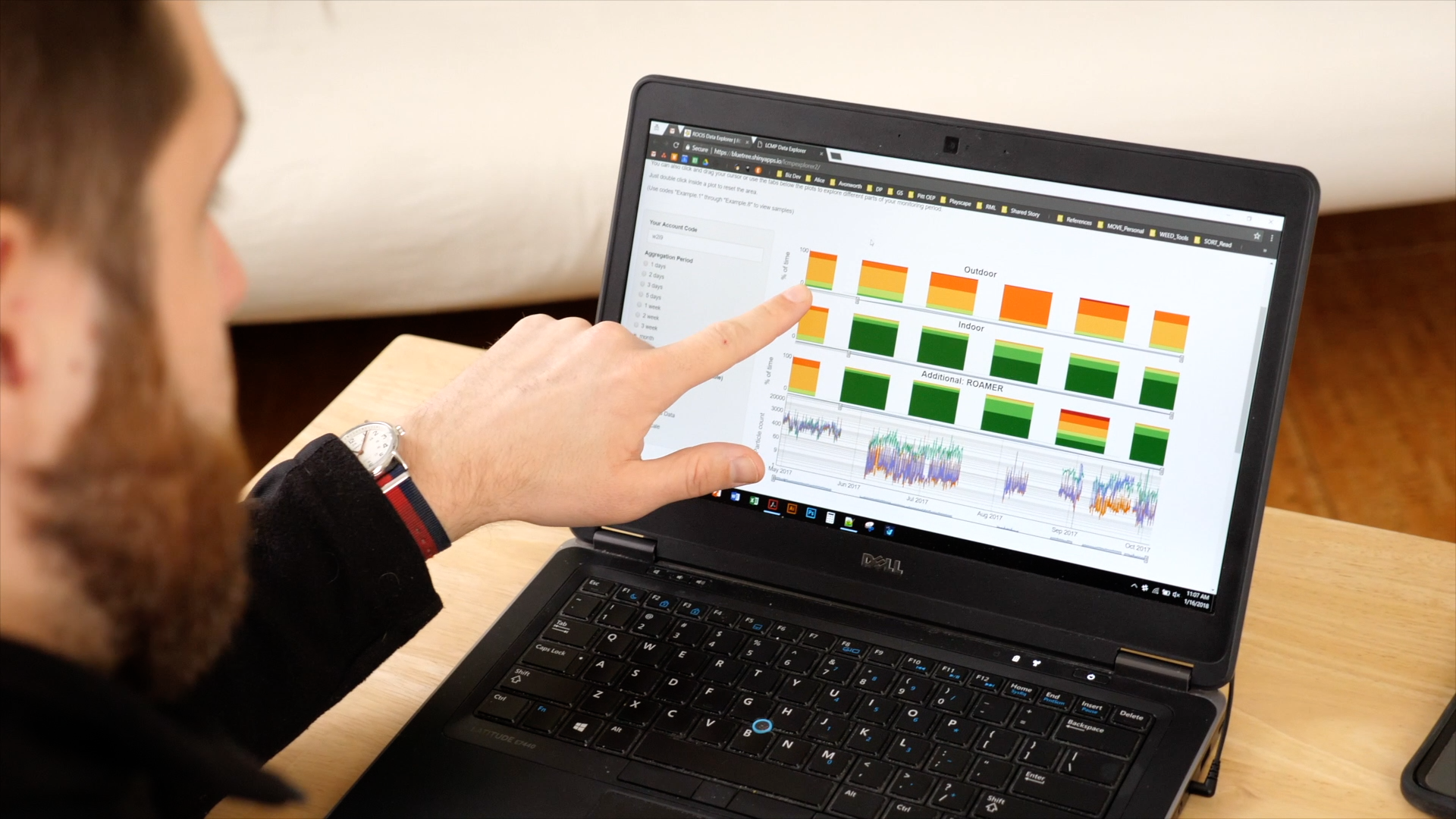 Want to join our next virtual cohort?
Why Virtual?
No travel requirements
All meetings are online!
A limited number of folks outside of southwest PA can participate in this cohort.
Flexible meeting times
Two weekly online meetings, each with the option of attending in the morning or evening.
Shorter and more frequent meetings
Each meeting is 75 minutes
Opportunity for more household members to participate
Kids are welcome!
For questions or to join LCMP, contact Emily Dale:
"

Thank you again and your team again for all the info and strategies [for] keeping our air quality inside as safe as possible. We feel especially fortunate during the recent air quality alerts resulting from the Canadian wildfires. Specifically, I am thankful for the idea of running the fan on our furnace system during these times to continuously filter our indoor air. I would not have considered this strategy without participating in cohort-54. I can tell a difference in my breathing inside and being outside.

"

Mark E. (Cohort 54)

"Through ROCIS, we learned not only about ways we can improve our air quality in our home but also about areas where we no longer need to be concerned! It feels great to be choosing habits based on real-time data on our own home rather than hunches or studies that might not apply to us—our health and our daughter's health will be better for it. Thank you all so much!"

Emily & Jonas (Cohort 54)

"Participating in the ROCIS Low Cost Air Quality Monitoring Cohort 33 provided access to a lot of valuable information that I used to learn how to provide the healthiest environment possible for my family at home."

Beth Burrell, Communications and Public Relations, Greater Pittsburgh Community Food Bank (Cohort 33)

"I appreciate all of your time and expertise through this great process. I am so happy that I have had the opportunity to see the pollution outside my house and see the impact the mitigation strategies you suggest can make. Your process is truly effective. It has been so eye-opening and fun. Thank you again for everything."

Susie Wood

"The air outside is frequently unhealthy in the greater Pittsburgh area, and we were worried about how much pollution was making its way into the house. Being part of the LCMP helped us to be aware of the sources of harmful particles in our home, how our daily activities directly contribute, and gave us tools to address problems with our indoor air quality."

Jo and Tim Resciniti – West Deer Twp., Allegheny County, PA (Cohort 53)

"I was grateful to be a part of the ROCIS Virtual Cohort. The time and effort to participate were well worth it. My family and I feel we now have a greater understanding of our indoor and outdoor air quality and how to make changes to improve it. Thank you to everyone at ROCIS for this great opportunity!"

Ann (Cohort 45)

"Dara & I are grateful to have been part of ROCIS Cohort 47. It was a privilege to glimpse this part of our invisible world and learn more of the health connections. Gaining a better understanding of our indoor air and our air shed - the large numbers connected to such small particles from everyday activities - was an eye opener. The data, analysis, insights, shared experiences and web resources were invaluable. And we now have an important IAQ baseline for our planned renovations!"

Kevin (Cohort 47)
Sample LCMP Cohort Schedule
The virtual format has increased the convenience of participating in the LCMP. For each month-long cohort, the ROCIS team hosts two weekly online meetings, each with the option of attending in the morning or evening. Participants learn how to use the monitors and make sense of the data.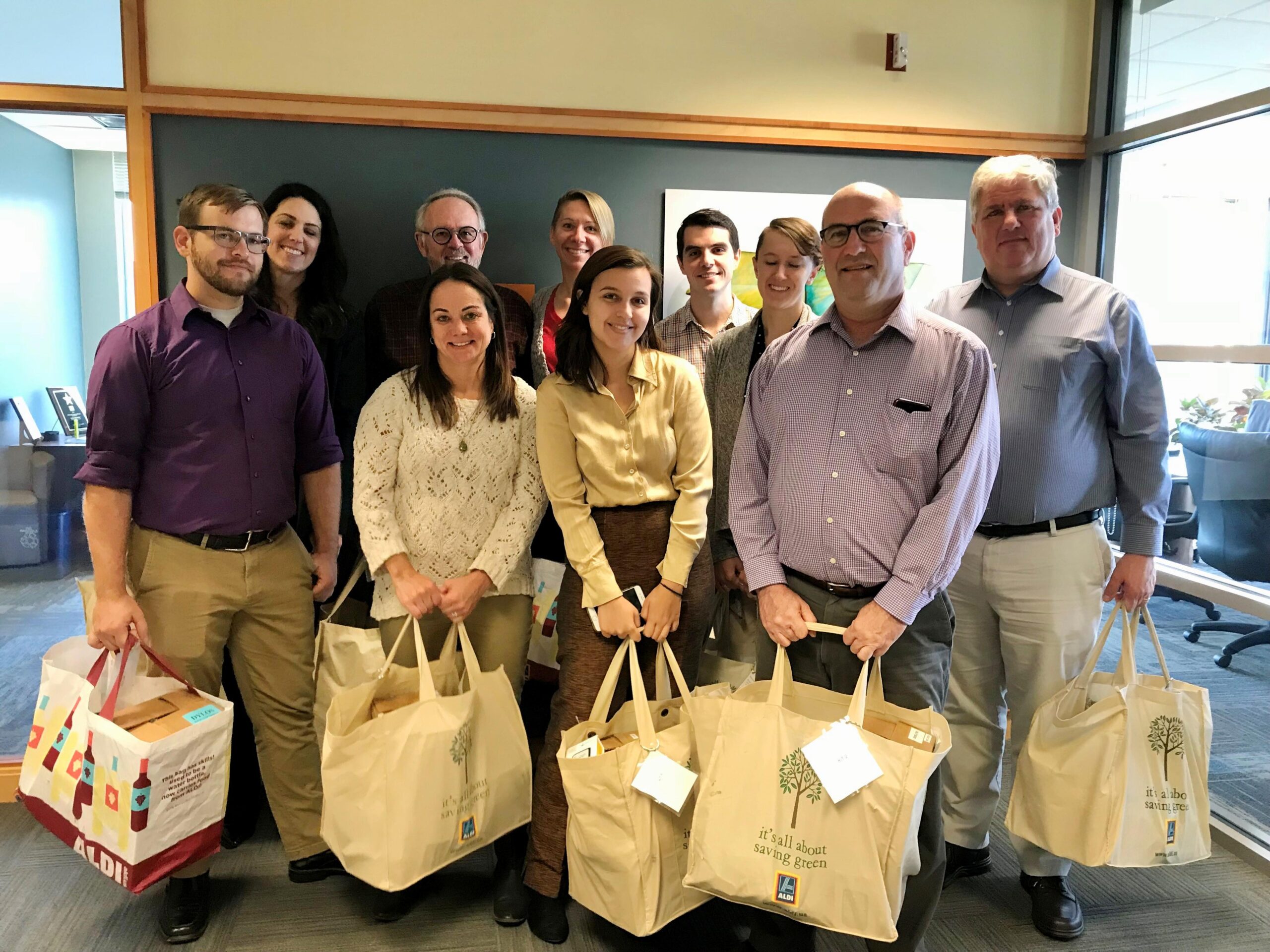 Cohort Schedule & Topics
Session 1: Cohort Kick-off **
Session 2: Check-in
Session 3: Dylos Data Downloading **
Session 4: What are good numbers? What are the health risks?
Session 5: Access to Online Resources
Session 6: Behavioral Interventions
Session 7: Filtration Interventions **
Session 8: Health Impacts of Particles
Session 9: Wrap-up Meeting & Close **
Note:
** indicates required sessions. To gain the full value of participating, attendance at all meetings is recommended.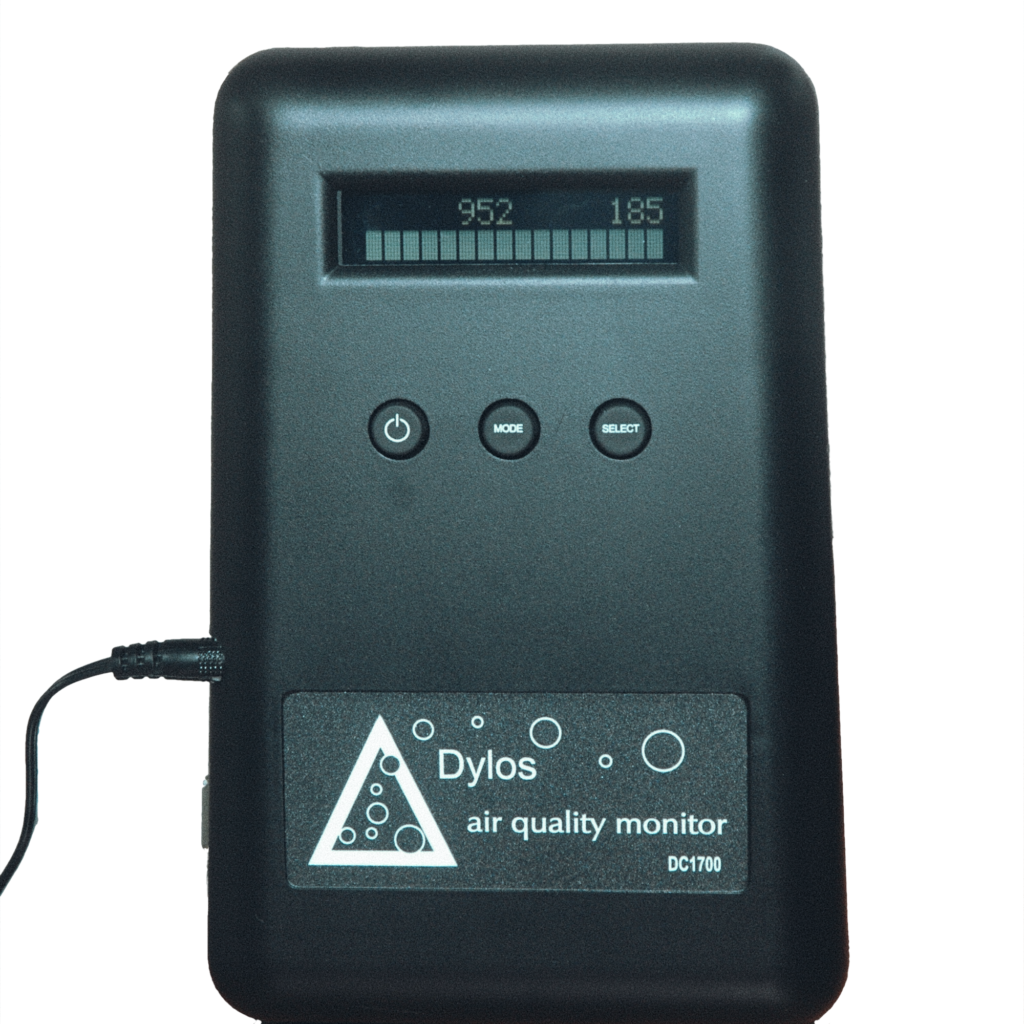 Low Cost Monitoring Project Champion Susan on Outside/In Radio
Susan Scott Peterson, a past LCMP participant, sat down with Outside/In Radio to talk about her experience joining an air monitoring cohort and all that she learned in the process. The program aired on PRX in early June 2021.
Listen to the program