The Clean Air Chronicles - The Pollards' House
Watch the Pollards' Story
Ashleigh and Joshua Pollard are committed to creating a healthy home for themselves and their kids. Check out the resources below to learn more about how modifying cooking behaviors and increasing in-home filtration can help improve indoor air quality.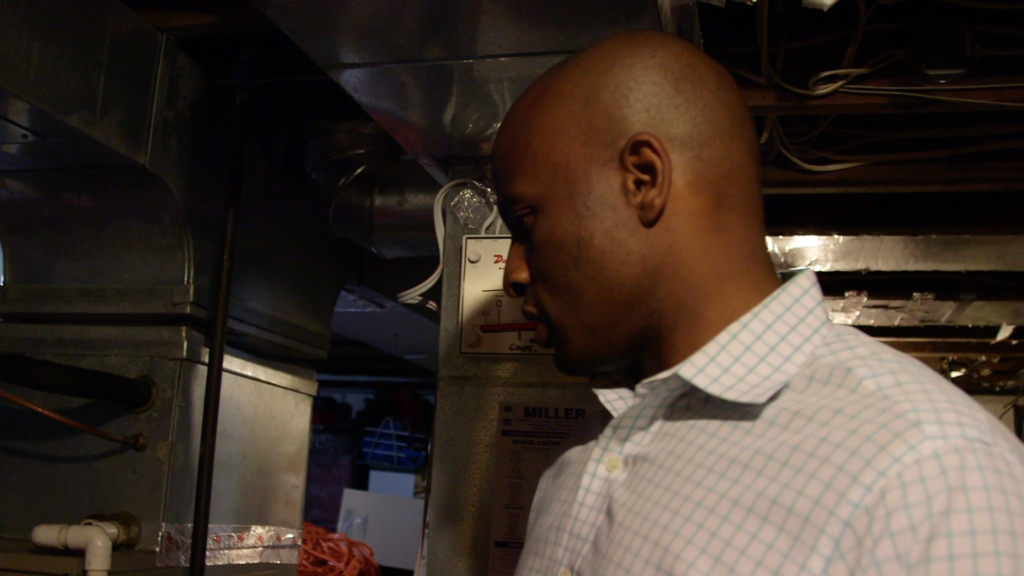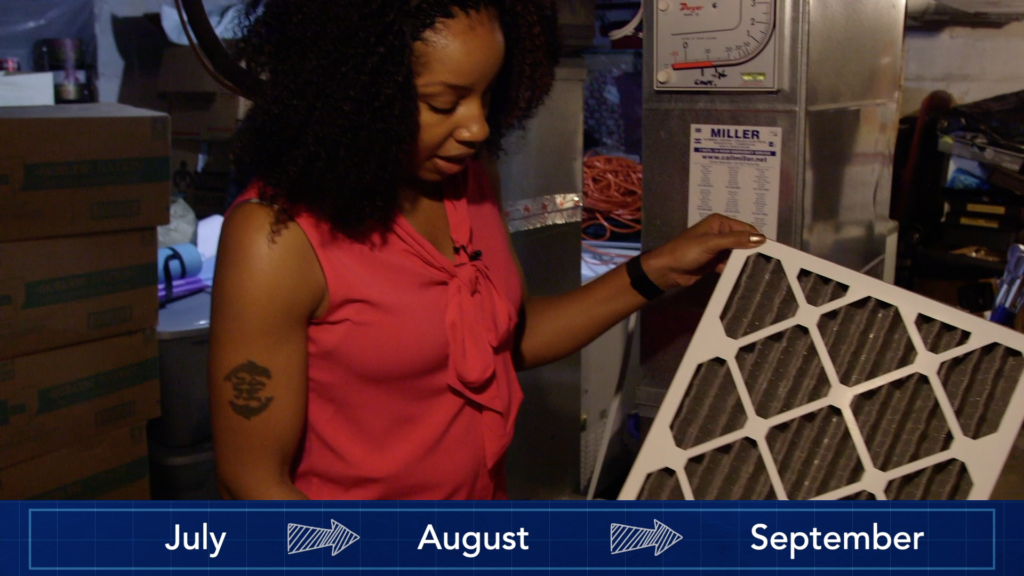 Intervention Summary
Problem as Found
Particle counts were quite high.
Existing furnace blower energy use was too high for continuous filtration; the cost of this intervention was lower than most because the total external static pressure (TESP) was not high and thus did not require a modification of the return drop or filter rack.
Portable air cleaners were not in use due to need for filter replacement.
Solution & Results
Air handler was set to run continuously with a MERV 13 filter.

The furnace blower was replaced.

Watt-draw (in continuous mode): 109 watts—a 241-watt reduction!

24/7 air handler operating cost: $10/month

Portable air cleaners were used in addition to the central filtration and replacement filters for portable air cleaners were purchased.
The Pollards saw a marked improvement in their indoor air quality with the implementation of two key interventions: using a portable air cleaner and modifying their air handler system to run continuously. Notice the impact of opening the windows after these interventions began!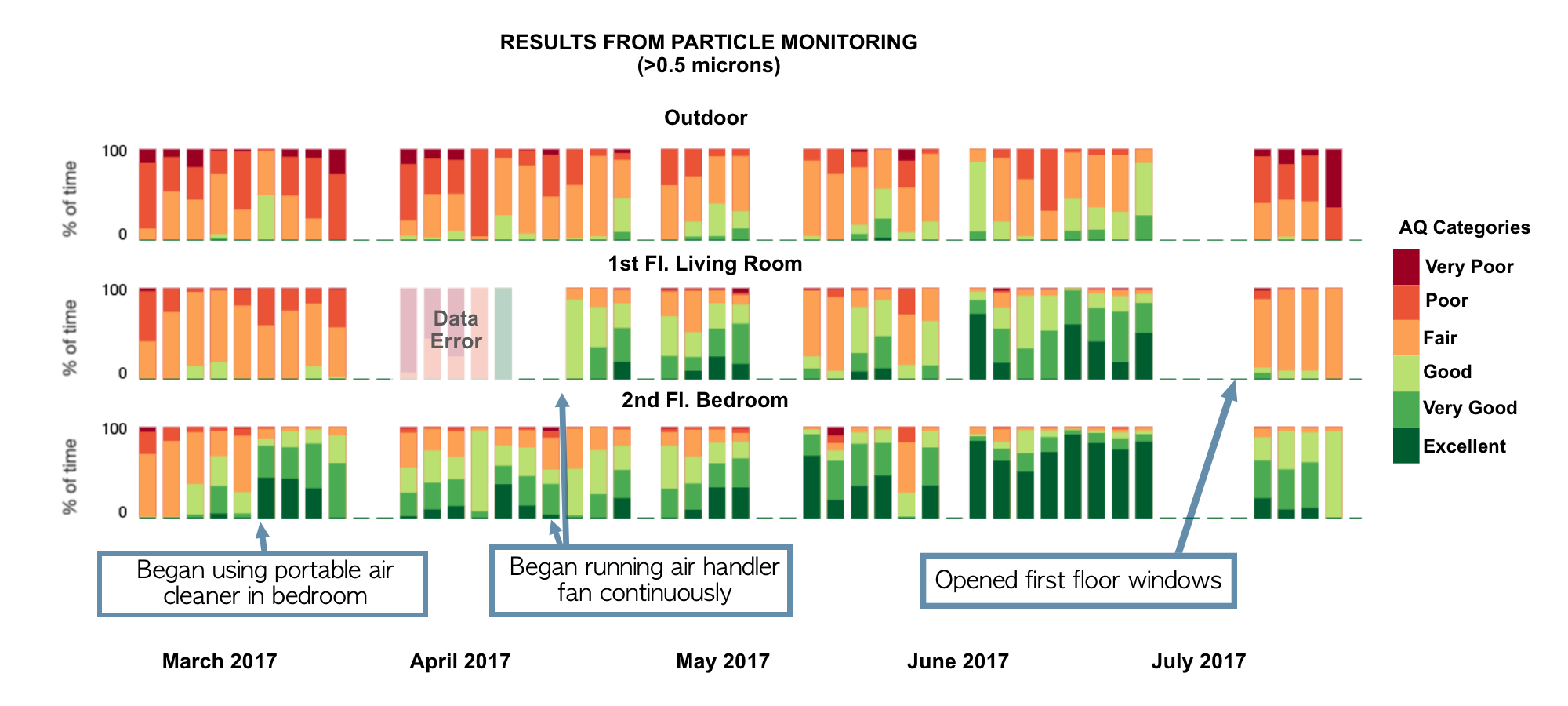 The particle count in Joshua and Ashleigh's home dropped significantly after the air handler intervention. Although the Pollards' house began in the "Fair" range, their particle counts dropped to "Excellent" when they began running their air handler fan continuously.