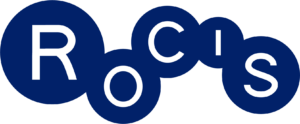 Our stakeholder meetings are some of the most energizing experiences that we have in our work. The information in this meeting provided an excellent grounding in the history of air quality in the Pittsburgh region. We also used this opportunity to present a draft white paper focused on the impact of outdoor pollution on indoor air quality—a topic that lies at the heart of our work—in order to get feedback from our diverse stakeholders.
Presentations
SWPA Outdoor Pollutants: Context
Philip Johnson
Slides (PDF) Video (MP4 – 130MB) Audio (MP3)
 In this presentation: (10 mins)
Phil Johnson dives into the topic of air pollution with a focus on southwestern Pennsylvania, past and present, and offers an informative recap of pollution sources, health impacts, and key epidemiological studies. 
Protecting Homes from Outdoor Pollutants
Don Fugler
Slides (PDF) Video (MP4 – 304MB) Audio (MP3)
In this presentation: (30 mins)
Don Fugler lays out the context for the ROCIS white paper on air quality in homes—summarizing the scope of investigation, sources of pollutants, pathways of exposure, and insights on mitigation strategies.