Creating Healthy Places: Protecting Indoor Spaces from Outdoor Pollution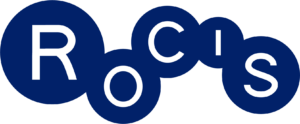 ROCIS was proud to bring together the knowledge, creativity, connections, and insight of our local community and beyond for a forum on the impact of outdoor pollution on indoor air quality. On the evening of December 4, 2014, we commenced the forum with networking, presentations, dialogue, and brainstorming sessions. We then devoted a full-day session on Friday, December 5, to working on the problems of indoor/outdoor air quality in southwestern Pennsylvania in an effort to move our proposed initiatives forward with a clear framework for action.
Desired Forum Outcomes
Initiative proposals with actionable objectives, that:
Can be achieved within a 2-3 year window
Combine experience, equipment, and potential new resources
Build on our unique needs and opportunities
Serve as models to clarify best practice
Include demonstrations or field research
Ensure continued improvement through rapid feedback
Enable widespread distribution of the data and lessons learned
Our overall goal was to invest, build, and collaborate so as to lay a foundation for actions—actions that have the potential to protect people in indoor spaces from outside air, water, and soil contaminants.
Key Presentations:
SW Pennsylvania Context: Outdoor Pollutants & Health Impacts
Phil Johnson, The Heinz Endowments
Slides of Presentation  (PDF)  Audio of Presentation  (MP3) Video of Presentation  (MP4)
14 mins
Highlights: ROCIS White Papers Addressing Homes & Commercial Buildings
Don Fugler & Tom Philips, ROCIS
Slides of Presentation (PDF) Audio of Presentation (MP3) Video of Presentation (MP4)
22 mins
Many thanks to our leadership group representing a broad base of SWPA stakeholders, including:
Conservation Consultants, Inc. (CCI)
G.A. Wozniak & Associates
Inspired Business Development (IBD)
The Kobet Collaborative