Next Steps: Western PA Initiatives to Reduce Outdoor Contaminants in Indoor Spaces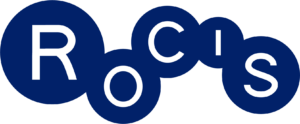 Our stakeholder meetings are some of the most energizing experiences that we have in our work. This meeting was an opportunity to identify others in our region who share specific common interests around air quality. We set out to clarify barriers and opportunities in moving our initiatives forward and, whether as an individual or an organization, made a commitment to take action.

Presentations: 
Low Cost Monitors: Empowerment, Limitations, & Potential
Monitoring in Three Easy Steps
Don Fugler, Linda Wigington, ROCIS
Slides (PDF)        Video (MP4)           Audio (MP3)
In this presentation: (26 mins)
Don provides context for how monitoring can provide important and empowering insights into air quality. Some questions to ask yourself about monitoring: What information do you need? What level of accuracy do you need? How are going to apply this data?

Linda summarizes her experience with deploying DYLOS monitors in her home, giving rise to the ROCIS Low Cost Monitoring Project. This project has since engaged many ROCIS stakeholders, both as individuals and organizations.
Mapping Air Quality: Insights from the Mobile Lab, the Breathemobile  
Albert Presto, CMU
Slides (PDF)       Video (MP4)        Audio (MP3)
In this presentation: (21 mins)
Albert Presto summarizes his findings from CMU's mobile air quality lab, the Breathemobile, which was deployed to investigate the levels of black carbon across Pittsburgh communities.