Insights From and Implications of the ROCIS Low-Cost Monitoring Project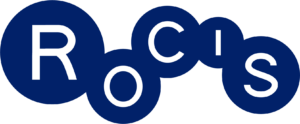 Part of our mission at ROCIS is to build a network of stakeholders in the region who recognize the impact of poor ambient air quality on indoor spaces. ROCIS stakeholders include practitioners, researchers, product developers, contractors, advocates, and more. Our stakeholder meetings bring together a wide range of organizations and individuals—with expertise in everything from environmental health to social justice to air quality monitoring—to share what we know and identify opportunities to collaborate.
The focus of this meeting was to glean insights from the ROCIS LCMP cohorts, both by reviewing data and learning from participants' experiences. We wanted to know: could our data analysis tools complement real-time feedback to achieve the highest possible impact? We were also curious to know how our monitors were affecting participants. Does the data actually empower people to reduce their exposure to particles? We looked not only at how the different homes in our studies compared to one another, but we also gauged how they compared to an aspirational target and even to themselves over a period of time.

Participants in the meeting were asked to provide input on reports that would be sent to residents, identify key questions that need to be addressed to clarify the appropriateness of certain technical or behavioral interventions, and clarify both barriers and opportunities in moving initiatives forward.
Presentations:
An introduction to the LCMP and the principles underlying what we do:
Learning From ROCIS Monitoring Results
Don Fugler
Slides (PDF)       Video (MP4)         Audio (MP3)
15 mins
Occupant Behavior: Citizen Science & the ROCIS Program
Melissa Bilec
Slides (PDF)       Video (MP4)        Audio (MP3)
5 mins
 Woods, Weatherization, & What's For Dinner?
Jeaneen Zappa
Video (MP4)        Audio (MP3)
8 mins
Putting ROCIS on the Map
Bill Collinge
Slides (PDF)       Video (MP4)        Audio (MP3)
28 mins
ROCIS Particulate Monitoring Data & Analysis
Greg Fanslow
Slides (PDF)       Video (MP4)        Audio (MP3)
28 mins
---
LCMP Participant Experiences:
How Outdoor Contaminants Relate to the Indoor Environment
Greg Wozniak
Slides (PDF)       Video (MP4)        Audio (MP3)
5 mins
What's Cooking: Poor Air Quality in My Kitchen
Kirk Jalbert
Slides (PDF)       Video (MP4)        Audio (MP3)
5 mins
ROCIS Low-Cost Monitoring Project
Michelle Naccarati-Chapkis
Slides (PDF)       Video (MP4)        Audio (MP3)
7 mins
Impact of Fan/Filter Usage on Particle Counts
Shannon Kovalchick
Slides (PDF)       Video (MP4)        Audio (MP3)
4 mins
What I Learned
Bill Spohn
Slides (PDF)       Video (MP4)        Audio (MP3)
9 mins
Maren's House
Maren Cooke
Slides (PDF)       Video (MP4)        Audio (MP3)
6 mins